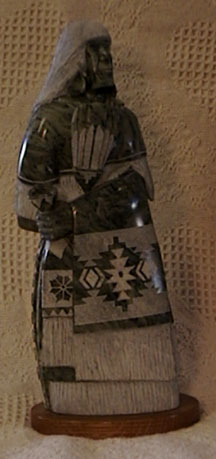 Art Collection

Here are a number of great works from several of the best artists that we present to you, a sample of currently available collections and pieces, we hope you will enjoy them. Many are one of a kind or limited editions. So get them while their hot!
Frank Tenney Johnson Collection of Western Prints
The Humpbacked Flute Player Kokopelli
R.C. Gorman Sculptures
R.C. Gorman Wall Works
J.C.Schahrer Fine Art Gallery
Metal wall sculptures
Metal table sculptures
American Indian Artifacts
Carved Alabaster
Incolay boxes
Kachina Dolls
Ceramic Pieces
Mexican Folk Art
Casas Grandes Pottery
---
ONLINE ORDER FORM
If you have questions or would prefer to order over the phone Call (805)445-9400, Fax us at (805)493-5937 or E-mail us. We ship all over the world. Guaranteed satisfaction.
---
Return to: SOUTHWEST COUNTRY HOMEPAGE
---
Follow our links for more quality products.
JOIN OUR MAILING LIST


Index of Items | Stone County Iron | Beds | Metal wall art | Gift guide | Forge Iron Home or Office Accents | Kitchen Accents | American Indian Artifacts | Fine Furniture Hardware | Iron Fire Place Tools | Night Stands | Oils, Lithographs and Prints | Bath-room Accents | Lighting Fixtures | Cow Hides | Iron Tables, Chairs and Barstools | Rod Iron Furniture | Forge Iron Clocks | Art Pieces | JC Schahrer Western Furniture | J.C.Schahrer Watercolor Paintings | Leather Living Room Furniture
Last updated 3/08/01